Bristol's defeat to London Irish on Saturday confirmed the inevitable and sent Paul Hull's side tumbling out of the Guinness Premiership and into National One.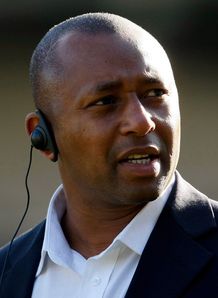 Whilst it has been on the cards for some time, confirmation of the fact is marked with sadness as one of rugby's most charismatic sides will leave rugby's top flight.
Some have suggested that Bristol's financial difficulties mean that they may struggle to bounce straight back up, in the way that other relegated teams have done over the past few years, and that this could spark the beginning of a downward spiral.
Although I'm in no position to comment knowledgeably, I am optimistic about their return in 2010 based on the coach's comments following the game. Hull suggested that the club was in better shape than when they were relegated previously, and is hopeful of a swift return. Other sides that have spent only a season on National One have demonstrated that retention of talent is a key factor, so it will be interesting to see which players remain on the Bristol payroll next year.
There seem to be 13 sides that can compete in the Premiership, so ultimately, one of them will have to play in National One every season. Next year it is Bristol's turn to follow Harlequins, Northampton and Leeds, but should there be a place for all of them? Expansion of the Guinness Premiership anyone?