We are on the brink of another brilliant season of European Rugby, and there is plenty to look forward to – here are five things that have got me particularly excited.
The Rugby
It's fair to say that some of the most memorable matches at club level have taken place in the Heineken Cup, and there are bound to be more tense, thrilling games this year. The 2004 semi-final between Munster and Wasps, the Leicester v Munster final and Harlequins against Stade Francais last year all spring to mind immediately as classic encounters.
This season, matches such as Leinster v London Irish, Clermont Auvergne v Leicester and Munster v Perpignan all have the potential to excite, and that's just in the first few rounds of the Heineken Cup.
The French
There are always discussions about how seriously the French sides take the Heineken Cup. Some claim that winning the Top 14 is more prestigious, whilst others cite the lack of financial benefit of travelling abroad, away from their fans.
Teams like Clermont Auvergne, Toulouse, Biarritz and Stade Francais could all feasibly lift the trophy, particularly as the final is in Paris, and there is no doubting that some of the French teams are the most exciting to watch.
The so-called second tier
The Amlin Challenge Cup takes place in the shadow cast by the main competition, but let's not forget the talent that will be on display. Guinness Premiership leaders Saracens, Jonny Wilkinson's Toulon and former Heineken Cup winners London Wasps will all be gracing the Challenge Cup stage, where the ultimate prize is a place in next season's top event.
There is a different format this season – at the quarter-final stage, three pool runners-up from the Heineken Cup will join the party, alongside the five pool winners, adding an extra dimension to both competitions.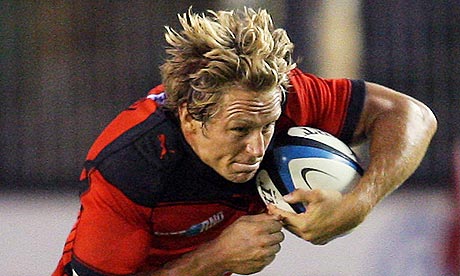 The colour and culture
European Rugby weekends offer some of the most colourful occasions, with hordes of flag-waving travelling supporters descending on various parts of the continent.
Heineken Cup away trips are becoming more and more popular, as rugby supporters follow the example set by the likes of Munster and Leinster, and perhaps this year the French will follow suit. The final in Paris is likely to be memorable, whichever teams get there in May.
The Official Predictions Game
A shameless plug here for the SportGuru prediction game, the Official European Rugby Prediction Games. There is a league for The Rugby Blog in the Heineken Cup (pool code: bodygoth) and the Amlin Challenge Cup (pool code: partjaws) and everyone is welcome to join.
I suggest you create your own league as well with your friends, family and work colleagues, to make the game even more enjoyable and competitive.