Pace. Cohesion. Accuracy. Ruthlessness. Ambition. Initiative. Enjoyment. None of these are words that could be used in any serious list of the attributes of the England rugby team for some time. Negative, pedestrian and downright incompetent would have been closer to the mark. But on Sunday against France, suddenly they were all there in abundance in 40 glorious minutes in which France were blasted from the Twickenham pitch in an English blitz.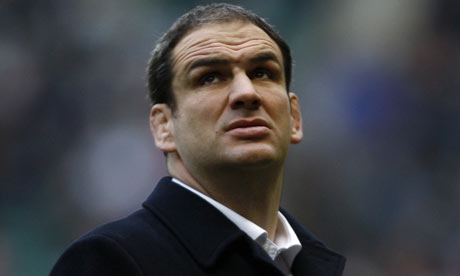 Finally, after a season in which England have gone from bad to worse and the claims from the management and players that they were on the right track have looked ever more divorced from reality, we saw that this team can play some rugby. We have been here before of course. In each of the past three or four 6 Nations Championships, the team have managed to dig out one excellent performance in an otherwise uninterrupted display of mediocrity. It happened against Ireland last year, Scotland the year before and Wales the year before that and everyone got spectacularly carried away with the idea that a corner had been turned. But old habits die hard and before long the same old failings reared their ugly heads.
There are differences this time. In previous years there had been serious question marks over the head coach and there was no guarantee that they would be there for much longer. Those coaches were fearing for their job the whole time and necessarily had to take a short-term view. For all the disappointments of this season to date, nobody is seriously suggesting that Martin Johnson should be removed. He can afford to strike a balance between results and long-term planning.
But we should greet the French performance with a degree of caution. All the right noises have been coming out of the squad since but we must hope that certain key messages are getting through. Outstanding though the first half was, there were a few things in the game which set the alarm bells ringing somewhat.
Old-fashioned though it may sound, some of the football-style celebrations grated. This was not due to a desire to see players jog back into position poker-faced. Mark Cueto's try was excellent but it was the first minute of the game. There were 79 hard minutes to go and to see an experienced player posing before scoring, and later Delon Armitage kissing the rose (what was that about?) smacked off a team who thought it was job done and showed a lack of appreciation of the state of the game. It may have been an outpouring of relief but one swallow does not make a summer and after having been as poor as they have this season, a more professional reaction would have been more encouraging for the future.
The second half was an opportunity for England, under no pressure with the game won, to practice some patterns and build further, much-needed confidence. Instead they relaxed, the intensity and physicality fell, the decision making became non-existent and the penalty count soared. Andy Goode appeared to think he was playing in an exhibition game and provided no shape whatsoever. 10 minutes into the second half, England won a penalty in front of the posts. While it is understandable that they would not kick for goal, they did not kick for the corner and practice what they would do in a tight game, they carried out a half-hearted tap and go. They then did it again a minute later, lost the ball and never really entered the French 22 again. That was not the sort of cool decision making under pressure which was needed.
England are not a good enough team to waste opportunities such as this and hopefully they will not live to regret it. Half a game of rugby is no justification for complacency but England looked complacent in the second half. It is to be hoped that any hint of it is drummed out of the squad in no uncertain terms this week. There have been too many flash-in-the-pan performances in recent years with no long-term progression and it is a cycle which must end. The positivity among England supporters against France will dissipate pretty quickly with a flat performance against the Scots on Saturday. And while there was plenty to generate hope on against France, there was also enough to raise a few concerns.
Martin Johnson and his management team face a different problem to previous weeks. They no longer have to lift a losing team and Saturday would suggest that they have been doing a better all round job than they have been given credit for. They now have to keep the team's feet on the ground, feet which gave a few hints on Saturday of beginning to levitate.
By Stuart Peel
Submit this to Punditit