Tomas O'Leary's misfortune started us thinking here at The Rugby Blog about the importance of injuries in the fortunes of the British and Irish Lions.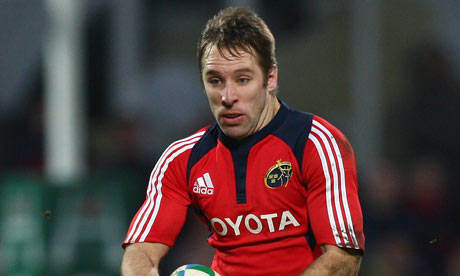 Every man and his dog has selected their ideal Test XV, and it has been alluded to by some that the likelihood of anyone predicting the exact lineup is so slim, simply because it is almost inevitable that some players will miss out through injury.
The 2009 squad has already been affected by O'Leary's leg problem, and arguably by the injuries to Gavin Henson and Jonny Wilkinson, both of whom could well have featured. So which players could we not live without?
In 2005, Lawrence Dallaglio saw just 20 minutes of action before hobbling home with a knee injury, and Brian O'Driscoll was bundled out of the first Test within minutes and played no further part – two collossal figures in any team, and a severe blow to any slim hopes Woodward's Lions had of winning the series. It also didn't help that Richard Hill and Tom Shanklin also played no further part after that first Test.
In 2001, Rob Howley, Dan Luger, Mike Catt, Simon Taylor and Lawrence Dallaglio featured on the injury list, and whilst the result was closer, there was another series defeat for the Lions.
In 1997, injuries were less of an issue, although tears were in the eyes of everyone watching as Doddy Weir was sent home after an horrific kick in the knee. We shouldn't forget that Will Greenwood nearly died, but generally, injuries played a smaller part and the Lions were victorious.
Stu Peel can probably fill us on in every other injury from 1888 onwards, but it's clear to me that injuries could make or break the tour.
Paul O'Connell and Brian O'Driscoll stand out for me as the two we'd least like to wave off on the plane midway through the tour, but who else can we not win without?
Let us know what you think.