It's a well-documented fact that Martin Johnson's desk at the RFU is covered with sick notes from a large number of players, but does that mean the supporters and the media will be understanding if England lose all three games in November?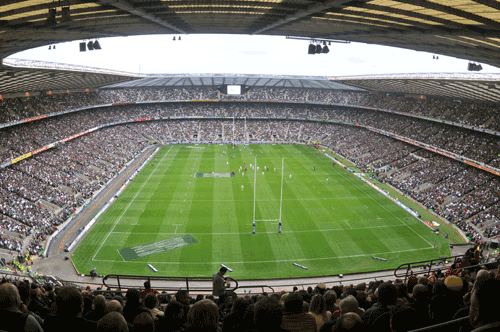 I suspect that defeats to Australia, Argentina and New Zealand will result in calls for Johnno's dismissal and another shake-up of the coaching team before the Six Nations, but is that fair?
Does the nature of performance count for anything? If England play an exciting brand of rugby, recycling the ball quickly, playing at pace, but still losing narrowly in all three games, will we be more sympathetic? Indeed, will we be happier than if England play narrowly, kill the ball and grind out one or two wins? Is it just results that matter, rather than the nature of the game?
Australia's performance against New Zealand on Saturday was hardly convincing, and it appears that England have a great chance of getting a victory under their belt to build confidence for the other games. However, it could work the other way – a defeat to a poor Australia side could set England up for a very frustrating few weeks.
What do you think England should be aiming for? At least two wins out of three by any means possible? One victory, but three positive performances?